Events
If you haven't already submitted your event, click here. Also, stay tuned with all that is going on in the Hudson Valley with the Hudson River Valley Greenway and National Heritage Area newsletter!
Attention:
- All Mandeville House Tours have been CANCELED.
- Olana's Mingled Flower Garden Tour will now be taking place on September 1st rather than September 21st.
- The Piermont Station Museum will be CLOSED September 8th.
- Sail Through Art History on September 15th has been CANCELED.
Wild Tails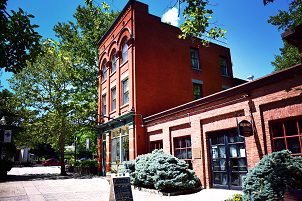 Location
Discover Albany Visitors Center
25 Quackenbush Square
Albany, NY 12207
County: Albany
Region: Upper Hudson
Date(s)
September 7, 2019, 11:00AM
Details
Event Type
Walk/Hike
Description
The City of Albany is WILD! 'Wild Tails of Albany Animals' is a first of its kind guided walking tour that leads your family on a safari through downtown Albany. Together with your guide, you will uncover many creatures in the form of carvings and statues hidden in plain sight. Your guide will regale you with historic tails of Albany's long-time love of furry friends, including Owney the Railway Mail Dog and our beloved Nipper!
Sponsoring Organization
Discover Albany Visitors Center
Contact Information
accvb@albany.org
(518) 434-0405
https://www.facebook.com/albanycvb
Registration
$3 adults/ children FREE
Additional Information
Urban sidewalks
Event Duration (hours):
1
Difficulty:
Easy
Length (miles):
1
Path:
Returns to start
Boots Needed:
No
Family Friendly
Wheelchair Accessible
Barrier Free or Wheelchar accessible?
Yes