Events
If you haven't already submitted your event, click here. Also, stay tuned with all that is going on in the Hudson Valley with the Hudson River Valley Greenway and National Heritage Area newsletter!
Walking Tour of Public Art in Poughkeepsie, NY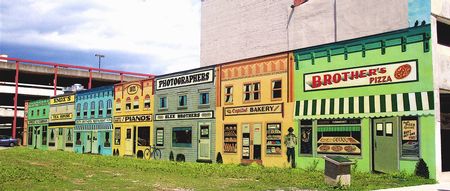 Location
12 Vassar St Poughkeepsie, NY
12 Vassar St
Poughkeepsie, NY 12572
County: Dutchess
Region: Mid Hudson
Date(s)
September 7, 2019, 9:00AM
Rain Date: September 14, 2019, 9:00AM
Details
Event Type
Guided Walking tour of Public Art in Poughkeepsie
Description
This is a 2 hour guided walking tour led by noted artist and muralist, FRANC PALAIA of public art in Poughkeepsie, NY. The leisurely tour includes over 35 indoor and outdoor murals, sculptures, historical monuments, architecture in a three block area of downtown Poughkeepsie. The tour highlights several New Deal era murals commissioned by FDR, large scale contemporary murals, 9/11 and Vietnam monuments, one sculpture park and several very new graffiti style street art wall works. The tour ends in restaurant row on Main St Poughkeepsie where several new gourmet and ethnic restaurants have opened. The tour group can stay for lunch or coffee, a great opportunity to review and discuss the tour with the guide.
Sponsoring Organization
Franc Palaia, Inc.
Contact Information
Francpalaia1@gmail.com
845-516-4758
www.Facebook.com/FrancPalaia
Registration
Advance registration required.
Sept 1, 2019
adults $20. seniors $15. students $10, groups over 10 people $15. each.
Additional Information
Activities:
none
Additional Equipment Required:
no
Event Duration (hours):
2
Not suitable for children under age 14.
Family Friendly
Wheelchair Accessible
Walking Distance to Amtrak or Metro North Station
Barrier Free or Wheelchar accessible?
Portion
Additional Wheelchair Info:
the only portion not wheelchair accessible is the US Post Office bldg.