Events
Stay up to date, by signing up for our newsletter.
Village of Kinderhook, NY - A Walking Tour of the Square and Beyond on Geotourist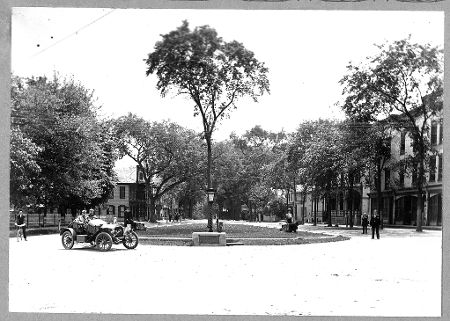 Location
Historic Square of the Village of Kinderhook - Geotourist app
Village of Kinderhook Village Square at Route 9 and Hudson Street
Village of Kinderhook, NY 12106
County: Columbia
Region: Upper Hudson
Date(s)
June 3, 2023, 9:00AM, Self-Guided/Any Time
Details
Event Type
Walk/Hike
Description
This is a self-guided, Geotourist app tour of Kinderhook's historic Village Square and surrounds. The focus of the tour is on the cultural and community character that Kinderhook's village square and a few sites beyond the square illuminate. Those taking the tour will learn about why Kinderhook looks the way it does; who the area's first inhabitants were; Kinderhook's history of cultural diversity; the origins of the name Kinderhook; the importance of town squares and village greens to community life; the development of the post office, hotels, and automobile tourism; and much more that will surprise those who take this delightful tour.
Organization Hosting the Event
Village of Kinderhook
Phone Number
518-758-9882
Additional Information
N/A
Additional Equipment Required:
This is a free phone app. A Smart phone is necessary. Visitors will find a QR Code displayed in windows around the Village Square that will allow them to link to the Geotourist app and access the tour on their Smart phones. This tour may be taken on- or off-site via the Geotourist app.
Event Duration (hours):
1.5
Difficulty:
Easy
Not suitable for children under age 3.
Length (miles):
2.5 miles
Boots Needed:
No
Family Friendly
Wheelchair Accessible
Barrier Free or Wheelchar accessible?
Yes