Events
If you haven't already submitted your event, click here. Also, stay tuned with all that is going on in the Hudson Valley with the Hudson River Valley Greenway and National Heritage Area newsletter!
Attention:
- All Mandeville House Tours have been CANCELED.
- Olana's Mingled Flower Garden Tour will now be taking place on September 1st rather than September 21st.
- The Piermont Station Museum will be CLOSED September 8th.
- Sail Through Art History on September 15th has been CANCELED.
USS SLATER Open for Tours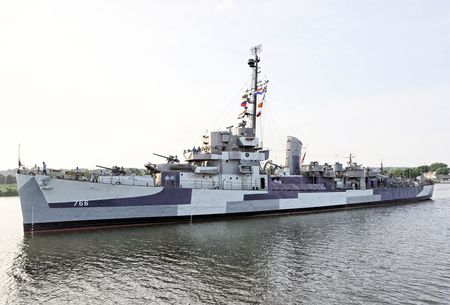 Location
Albany
Broadway & Quay Street
Albany, NY 12202
County: Albany
Region: Upper Hudson
Date(s)
August 31, 2019, 10:00AM
September 1, 2019, 10:00AM
September 7, 2019, 10:00AM
September 8, 2019, 10:00AM
September 14, 2019, 10:00AM
September 15, 2019, 10:00AM
September 21, 2019, 10:00AM
September 22, 2019, 10:00AM
September 28, 2019, 10:00AM
September 29, 2019, 10:00AM
Details
Event Type
Historic Site Tour
Description
Tour the last World War II Destroyer Escort afloat in America. USS SLATER is open for tours Wednesday through Sunday, 10 a.m. to 4 p.m. Admission is charged.
Sponsoring Organization
Destroyer Escort Historical Museum
Contact Information
info@ussslater.org
518-431-1943
https://www.facebook.com/USS.Slater
Registration
$9 per adult, $8 per senior citizen 65 and older, $7 per child ages 6-14
Additional Information
Additional Equipment Required:
Comfortable walking shoes and raingear, as needed.
Event Duration (hours):
6
Not suitable for children under age 4.
Family Friendly
Barrier Free or Wheelchar accessible?
No