Events
Stay up to date, by signing up for our newsletter.
The Rankins of Cherry Hill: Struggling with the Loss of their World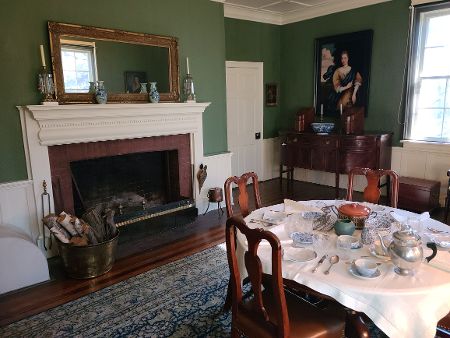 Location
Historic Cherry Hill
523 1/2 South Pearl Street
Albany, NY 12202
County: Albany
Region: Upper Hudson
Date(s)
September 3, 2021, 1:00PM
September 4, 2021, 10:00AM
September 10, 2021, 1:00PM
September 11, 2021, 10:00AM
September 17, 2021, 1:00PM
September 18, 2021, 10:00AM
September 24, 2021, 1:00PM
September 25, 2021, 10:00AM
Details
Event Type
Historic Site Tour/History
Description
This tour tells the story of how the last two generations at Cherry Hill responded to social, economic, and personal change at the turn of the 20th century. Artifacts in each room vividly tell the story of Catherine Rankin's loss of her wealth and near loss of her ancestral home—and her family's struggle to regain their financial standing and restore Cherry Hill to its colonial grandeur- while watching industry and an immigrant working class neighborhood grow up around the property.
Sponsoring Organization
Historic Cherry Hill
Contact Information
shawna@historiccherryhill.org
518-434-4791
https://www.facebook.com/historiccherryhill
Registration
Advance registration required.
Visit https://cherryhilltour.eventbrite.com or call.
6$
Additional Information
Family Friendly
Barrier Free or Wheelchar accessible?
No