Events
We look forward to an exciting 21st annual Hudson River Valley Ramble in 2020!
Taste of Troy Food Tours' Central Troy Historic District Food Tour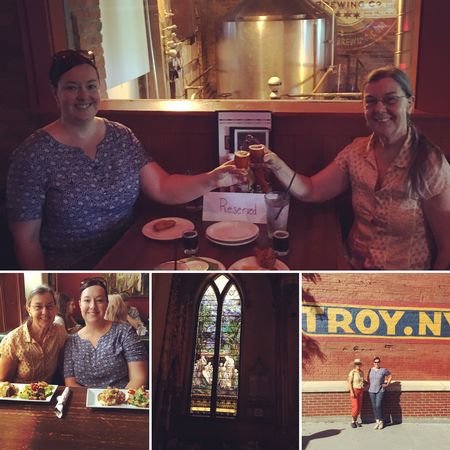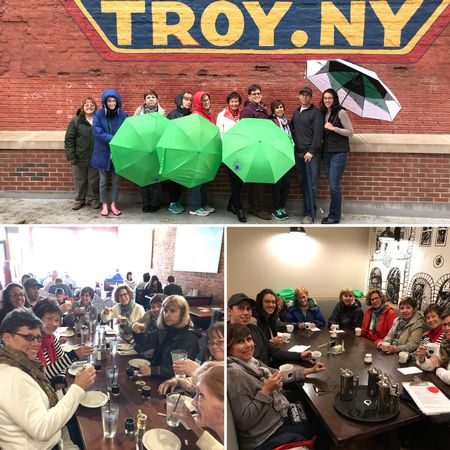 Location
275 River Street Troy NY 12180
275 River Street
Troy, NY 12180
County: Rensselaer
Region: Upper Hudson
Date(s)
September 7, 2019, 10:00AM, Rain or Shine
September 14, 2019, 10:00AM, Rain or Shine
September 21, 2019, 10:00AM, Rain or Shine
Details
Event Type
Walking food tour in Central Troy Historic District
Description
Put on your walking shoes for an entertaining & delicious way to learn about Troy and the role food is playing in bringing this architectural gem back. Taste of Troy Food Tours provides a unique opportunity to explore this beautiful downtown riverfront, while sampling foods and beverages from establishments that are helping to revitalize this historic city. Our 3 hour walking tour allows you to experience the vibrant culinary scene that surrounds Troy's amazing all year round farmers' market and ends in time for you to shop the market and meet the local farmers and vendors. Discover stunning architecture and cultural tidbits that will help you develop a fresh perspective on the Easternmost city in New York's Capital District.
Sponsoring Organization
Taste of Troy Food Tours LLC
Contact Information
info@tasteoftroyfoodtours.com
518-495-2277
https://www.facebook.com/tasteoftroyfoodtoursllc/
Registration
Advance registration required.
www.tasteoftroyfoodtours.com for booking tickets 518-305-5034 for booking tickets latest booking by Thursday before each event: 9/5/19 (depends on availability), 9/12/19 and 9/19/19
$55 per person $35 for children 3-12 includes a progressive brunch/lunch
Additional Information
Activities:
Rediscover this 200 year old gem of a city as you experience the vibrant culinary scene surrounding Troy's year round Farmers' Market 5+ tastings, bites & sips – linked to Troy's past and present. Discover New York's historic connection with craft brewing and how it has returned to flourish Get an insider's tour of an entire Tiffany designed church interior - on the National Historic Register! After exploring Troy's downtown, have time to shop in the year round Farmer's Market that brings local food to Troy's restaurants and you.
Additional Equipment Required:
This is a rain or shine event, so come prepared for all weather with comfortable walking shoes.
Event Duration (hours):
3
Not suitable for children under age 8.
Family Friendly
Barrier Free or Wheelchar accessible?
Portion
Additional Wheelchair Info:
One of the stops works for regular wheelchairs but not for electric wheelchairs.