Events
Events for the 2022 Ramble will be listed sometime after April. Stay up to date, by signing up for our newsletter.
Staatsburgh & Staatsburg: A Historic Village Walking Tour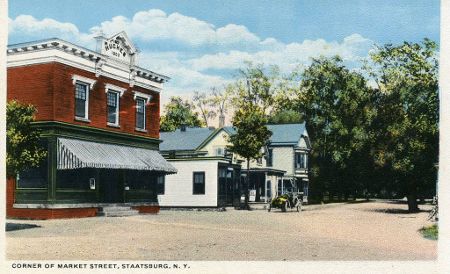 Location
St Margaret's Episcopal Church
East Elm Avenue
Staatsburg, NY 12580
County: Dutchess
Region: Mid Hudson
Date(s)
September 18, 2022, 1:00PM
Details
Event Type
Historic Site Tour/History
Description
Follow Staatsburgh staff outside the estate walls for a free guided walking tour of the hamlet of Staatsburg. The tour will visit several historic locations, focusing on Staatsburg's storied history and its close connection to the Staatsburgh estate. This 90-minute tour through the center of Staatsburg will begin at St. Margaret's Church and follow a circuit for about a mile. Parking is available at St. Margaret's Church and along East Elm Avenue. The tour will be mostly level terrain, with some uphill walking.
Sponsoring Organization
Staatsburgh State Historic Site
Contact Information
zachary.veith@parks.ny.gov
(845) 889-8851
https://www.facebook.com/StaatsburghSHS
Registration
Advance registration required.
Advanced registration can be made at Bookeo.com/StaatsburghSHS Registration deadline: September 18. Please call (845) 889-8851 with any questions.
Additional Information
Activities:
Visitors are welcome to visit Staatsburgh State Historic Site on Sunday, September 18 from 11:00am to 4:00pm for hourly tours of the Gilded Age mansion. Tours are $8 for adults, $6 for seniors/students. Afterwards, enjoy a stroll or picnic by the Hudson River in the surrounding Mills State Park, or hike along the woodland trails. State Park grounds are free and open until sunset.
Additional Equipment Required:
Please wear comfortable shoes, a hat for sun, and bring water.
Event Duration (hours):
1.5
Family Friendly
Barrier Free or Wheelchar accessible?
N/A