Events
We look forward to an exciting 21st annual Hudson River Valley Ramble in 2020!
Shore to Shore: The Hudson River as the Springboard for the Yorktown Campaign in the American Revolution!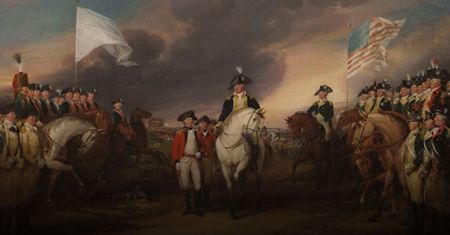 Location
Old St. Peter's Church
corner of Oregon Road and Locust Avenue
Van Courtlandville, NY 10567
County: Westchester
Region: Lower Hudson
Date(s)
September 22, 2019, 3:00PM
Details
Event Type
Presentationand Symposium: Listen
Learn and Add Your Thoughts!
Description
Dr. Robert A. Selig, official National Park Service historian for the Congressionally-designated Washington-Rochambeau National Historic Trail will present findings on the dramatic crossing of the Hudson River by 7,000 French Troops under General Comte de Rochambeau and Colonial Troops under General George Washington on their march to THe Battle of Yorktown, Va., where the British surrendered. There will be a presentation of known facts -- and a discussion among local residents and historians to identify local oral history, family history and local lore in a search for discovery about participation from regional colonialists, Native Americans and enslaved peoples.
Sponsoring Organization
Washington-Rochambeau National Revolutionary Route Historic Trail Association
Contact Information
janetburnet@aol.com
8453237962
http://w3r-us.org/?fbclid=IwAR3eIB2hw9q75XI3KtblRNUWAg0j6ZlCSaK6YW-Qi4vdtL9lCkvn_gMwyjo
Additional Information
Activities:
There will be a reception at the Old Red Schoolhouse, next door, following the presentation and discussion.
Additional Equipment Required:
no
Event Duration (hours):
3hrs
Family Friendly
Barrier Free or Wheelchar accessible?
No