Events
We look forward to an exciting 21st annual Hudson River Valley Ramble in 2020!
Roe Jan Ramble Bike Tour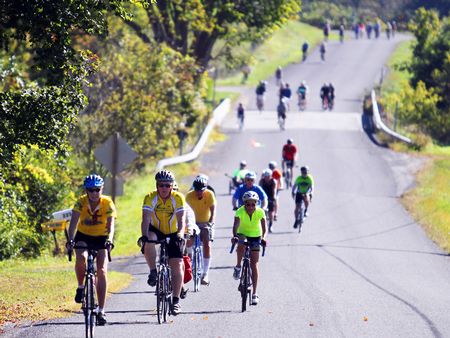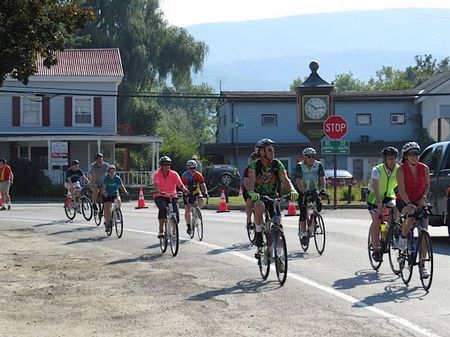 Location
Copake, New York
305 Mountain View Road
Copake, NY 12516
County: Columbia
Region: Upper Hudson
Date(s)
September 21, 2019, 8:00AM, Pre-register at our website roejanramble.org
Details
Event Type
Bike Tour
Description
This popular annual cycling event is a must for both casual and experienced cyclists. A non-competitive ride through the picturesque country hills of the Roe Jan area towns of Copake, Hillsdale and Ancram, NY, along the Taconic Mountains bordering Massachusetts. Choose from 5 routes of 10, 8, 25, 35 & 50 miles (from easy to challenging) on lightly traveled country roads & portions of the Harlem Valley Rail Trail. Registration is free; suggested donation to benefit the Harlem Valley Rail Trail Association is encouraged. More information is available at www.roejanramble.org.
Sponsoring Organization
Towns of Ancram, Copake and Hillsdale, NY
Contact Information
roejanramble@gmail.com
347-952-5764
https://www.facebook.com/roejanramble/
Registration
Advance registration required.
Register online at www.roejanramble.org. Or contact roejanramble@gmail.com
Additional Information
The Roe Jan Ramble Bike Tour consists of your choice of five scenic routes through the beautiful foothills of the Taconic and Berkshire mountains. The basic 10 mile route is mostly flat with a few gentle hills. The easy/moderate 18 mile route is mostly flat with gentle rolling hills. The moderate 25 mile route has rolling hills with a couple challenging climbs. The advanced 35 mile route has some more challenging climbs. And the serious 50 mile Route extends the 25 mile Route with the final 25 miles of the 35 mile Route and is recommended for experienced cyclists.
Activities:
Join us for our after-ride party with free music entertainment, and food & drink for purchase beginning at 12:30PM. Participants are also welcome to bring a picnic lunch, paddle ball, frisbee, etc and spend the afternoon post-ride in the park with your fellow Ramblers!
Additional Equipment Required:
All bicyclists must wear a helmet.
Event Duration (hours):
4
Difficulty:
Moderate
6 years old
Length (miles):
50
Path:
Returns to start
Family Friendly
Barrier Free or Wheelchar accessible?
Yes