Events
If you haven't already submitted your event, click here. Also, stay tuned with all that is going on in the Hudson Valley with the Hudson River Valley Greenway and National Heritage Area newsletter!
Attention:
- All Mandeville House Tours have been CANCELED.
- Olana's Mingled Flower Garden Tour will now be taking place on September 1st rather than September 21st.
- The Piermont Station Museum will be CLOSED September 8th.
- Sail Through Art History on September 15th has been CANCELED.
Ramble through Hurley's Historic Burial Grounds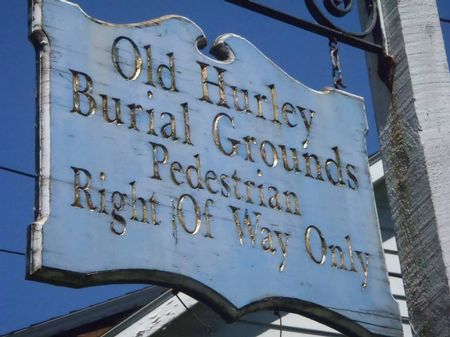 Location
Hurley, NY
52 Main Street
Hurley, NY, NY 12443
County: Ulster
Region: Mid Hudson
Date(s)
September 22, 2019, 2:00PM, rain or shine
Details
Event Type
Walk/Hike
Description
Tour historic Hurley's old Burial Ground, located in this National Historic Landmark village founded in 1662. Hear the tales of Hurley's earliest residents who lived and died many years ago, and some say, never really left.Hear the legends of haunted happenings, and become acquainted with those bygone times through the lives represented here by their final memorials.
Sponsoring Organization
Hurley Heritage Society
Contact Information
info@hurleyheritagesociety.org
845-336-5267
https.//www.facebook.com/HurleyHeritageSociety
Registration
Admission: $5 adults; children under twelve are free
Additional Information
uneven terrain for walking. wear appropriate shoes. Event is held rain or shine.
Activities:
The Hurley Heritage Society 2019 exhibit: Winslow Homer's Hurley: An Artist's View. Explore how Hurley inspired one of the great American artists of the 19th century. Admission to the exhibit is free Museum open 1pm-4pm. Tour of Burial Grounds begins from the Museum Grounds. Purchase tickets at museum door for the Ramble.
Additional Equipment Required:
weat appropriate footwear and dress for weather. Event is rain or shine.
Event Duration (hours):
1.5
Difficulty:
Easy
Length (miles):
.5
Path:
Returns to start
Boots Needed:
No
Family Friendly
Barrier Free or Wheelchar accessible?
No