Events
Events for the 2022 Ramble will be listed sometime after April. Stay up to date, by signing up for our newsletter.
Pruyn House Old Fashioned Sunday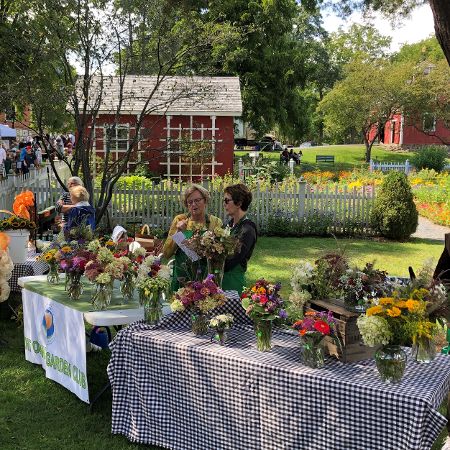 Location
The Pruyn House
207 Old Niskayuna Road
Latham, NY 12110
County: Albany
Region: Upper Hudson
Date(s)
September 11, 2022, 12:00PM
Details
Event Type
Fairs and Festivals
Description
Join us from Noon to 4:00 pm at the Pruyn House, the historic home of Casparus Pruyn and Cultural Center for the Town of Colonie, for an Old Fashioned Sunday. This free event features "old tyme" demonstrations of blacksmithing, tin smithing, sheep shearing, weaving, honey extraction, and more! Vendor booths featuring jams, maple syrup, crafts, and honey, will be in and around the 1850 Buhrmaster Barn. Children will be entertained by Phyllis Chapman, the "school marm," telling stories in an original one-room schoolhouse; old-fashioned games; a magician; and a wizard. The House, Carriage House and the Tool Museum will be open for tours hosted by costumed docents. Music by the Colonie Town Bands and Nashville via upstate New York country favorite, Ryan Clark. Come and join us for this festive fall event!
Sponsoring Organization
Friends of Pruyn House
Contact Information
pruynhouse@colonie.org
518-783-1435
Additional Information
Activities:
Additional activities: Food, live music! Pony rides and petting zoo. Garden tours. Free parking at the Pruyn House with additional parking and free shuttle bus at the nearby Southgate Elementary School (30 Southgate Road, Loudonville 12211).
Event Duration (hours):
4
Family Friendly
Barrier Free or Wheelchar accessible?
Yes