Events
We look forward to an exciting 21st annual Hudson River Valley Ramble in 2020!
Picturing Nature: A Practical Guide to Nature Photography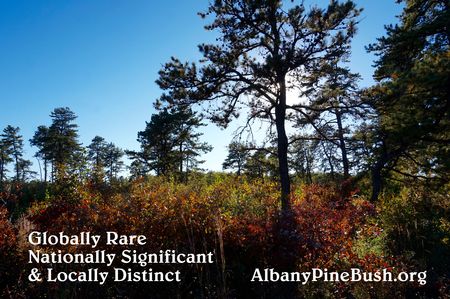 Location
Albany Pine Bush Preserve Discovery Center
195 New Karner Rd, Suite 1
Albany, NY 12205
County: Albany
Region: Upper Hudson
Date(s)
September 8, 2019, 1:00PM
Details
Event Type
Walk/Hike
Description
There is incredible beauty in nature, from magnificent birds, flowers and landscapes to the tiniest insects. Join us for this workshop led by Denise Hackert-Stoner of Naturelogues. Suitable for all levels of photographers with a variety of equipment, this program covers the basic elements of nature photography including light, composition, and focus. We will discuss how these elements apply to close-ups, landscapes, and wildlife photography. Also included will be a discussion of simple editing, and where to photograph nature in upstate NY. There will be a two-hour workshop session followed by a one-hour hike around the Pine Bush so that we can practice our skills. If you have a camera, from a cellphone camera to a digital SLR, we encourage you to bring it!
Sponsoring Organization
Albany Pine Bush Preserve Commission
Contact Information
info@albanypinebush.org
5184560655
https://www.facebook.com/AlbanyPineBush/
Registration
Advance registration required.
Reservations required for all attendees (regardless of age). Children under 18 must be accompanied by an adult. Make reservations by calling 518-456-0655 or visit www.AlbanyPineBush.org/events.
$10 per person
Additional Information
The trail passes over sand dunes with occasional tree roots.
Additional Equipment Required:
If you have a camera, from a cellphone camera to a digital SLR, we encourage you to bring it!
Event Duration (hours):
3
Difficulty:
Moderate
Not suitable for children under age 10.
Length (miles):
0.9
Path:
Returns to start
Boots Needed:
No
Barrier Free or Wheelchar accessible?
No