Events
If you haven't already submitted your event, click here. Also, stay tuned with all that is going on in the Hudson Valley with the Hudson River Valley Greenway and National Heritage Area newsletter!
Attention:
- All Mandeville House Tours have been CANCELED.
- Olana's Mingled Flower Garden Tour will now be taking place on September 1st rather than September 21st.
- The Piermont Station Museum will be CLOSED September 8th.
- Sail Through Art History on September 15th has been CANCELED.
Newburgh Open Studios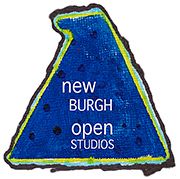 Location
5 Grand Street
5 Grand Street
City of Newburgh, NY 12550
County: Orange
Region: Mid Hudson
Date(s)
September 28, 2019, 12:00PM
September 29, 2019, 12:00PM
Details
Event Type
Artist Studio Tour
Description
The 9th Annual Newburgh Open Studios tour offers a unique opportunity to see the work and meet many of the artists in the City of Newburgh's burgeoning arts community. The studios are located in some amazing historic buildings, most of which are rarely open to the public. This is a self-guided tour, much of it walkable from Newburgh Art Supply. Maps will be available on both days starting at 10:00am at Newburgh Art Supply, 5 Grand Street.
Sponsoring Organization
Newburgh Art Supply
Contact Information
michael@newburghartsupply.com
845-561-5552
https://www.facebook.com/www.newburghopenstudios.org/
Additional Information
Event Duration (hours):
6
n/a
Family Friendly
Wheelchair Accessible
Barrier Free or Wheelchar accessible?
Portion
Additional Wheelchair Info:
Some locations are at street level, others are up stairs.