Events
If you haven't already submitted your event, click here. Also, stay tuned with all that is going on in the Hudson Valley with the Hudson River Valley Greenway and National Heritage Area newsletter!
Attention:
- All Mandeville House Tours have been CANCELED.
- Olana's Mingled Flower Garden Tour will now be taking place on September 1st rather than September 21st.
- The Piermont Station Museum will be CLOSED September 8th.
- Sail Through Art History on September 15th has been CANCELED.
Nature Art - Off the Hook!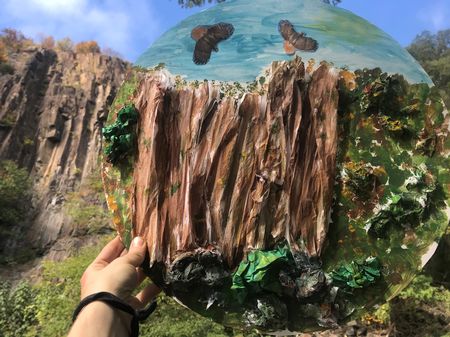 Location
Marydell Center
640 North Midland Ave.
Nyack, NY 10960
County: Rockland
Region: Lower Hudson
Date(s)
September 21, 2019, 11:00AM, This is a 2-hour program. Dress for the outdoor weather. If it's raining, the art portion of the program will be held indoors.
Details
Event Type
Hudson River Estuary Exploration/Environmental Education
Description
Join Strawtown artists and naturalists for a creative outdoor experience at the base of Hook Mountain on the Hudson River! Come learn about the special features of this wide bays area of the river and the diverse wildlife it supports. We will explore outdoors, then create a related work of art to take home!
Sponsoring Organization
Strawtown Studio
Contact Information
joanna@strawtownstudio.org
845-512-8279
https://www.facebook.com/StrawtownStudio/
Registration
Advance registration required.
Please register by Sept. 18 at www.strawtownstudio.org/event/ramble-2019 More info, please contact: info@strawtownstudio.org (845)512-8279
Adults $25 Child $15
Additional Information
Additional Equipment Required:
Please wear clothing and footwear appropriate for outdoor exploration and studio art (that can get wet, dirty, stained). Bring a waterbottle and snack.
Event Duration (hours):
2
Not suitable for children under age 4.
Family Friendly
Barrier Free or Wheelchar accessible?
Portion
Additional Wheelchair Info:
Outdoor field exploration is accessible, art studio has steps