Events
For the first time ever, the Hudson River Valley Ramble is hosting a Photo Contest during the Ramle in September. The Photo Contest challenges event participants to capture the most spectacular moments, natural landscapes, wildlife, historic landmarks, and more. Participants can win prizes and have their photos showcased in next year's Ramble Guide. Visit the Ramble Photo Contest webpage for more info.
Stay up to date, by signing up for our newsletter.
Cancelled: Monarch Day at Burger Hill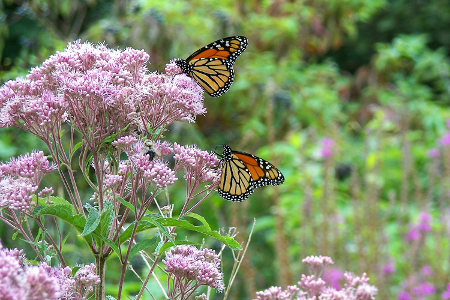 Location
Drayton Grant Park at Burger Hill
3158 NY-9G
Rhinebeck, NY 12572
County: Dutchess
Region: Mid Hudson
Date(s)
September 24, 2023, 10:00AM
Detailed Times/Hours
10:00am-12:00pm
Details
Event Type
Walk/Hike
Description
This event is cancelled. Enjoy a walk along the paths of Drayton Grant Park at Burger Hill while exploring the pollinator habitat of the Monarchs. We will point out nectar sources, including the site's flourishing milkweed, and identify other important pollinator plants. Led by Winnakee's Assistant Director of Land Stewardship, Jen Adams, participants will also have the opportunity to help us tag Monarchs! Each Monarch is tagged with a unique code that helps identify where and when they migrate through the Monarch Watch program. You'll learn all about these special insects - how to identify them and their habitat needs that you can also nurture at home. The Monarch Watch Tagging Program is a large-scale community science project that was initiated in 1992 to help understand the dynamics of the monarch's spectacular fall migration. Your efforts can help researchers understand migration patterns to see what paths they take and help keep track of numbers. We will end the walk at the top of Burger Hill for a panoramic vista of the surrounding countryside and spectacular views of the Shawangunk Ridge, Catskill and Taconic mountains, Stissing Mountain and the Berkshires.
Organization Hosting the Event
Winnakee Land Trust
Phone Number
845-835-1222
Registration
Advance registration required.
https://interland3.donorperfect.net/weblink/WebLink.aspx?name=E74841&id=58
Additional Information
One optimal steep ascent at the end of event to the top of Burger Hill for a beautiful, panoramic vista.
Event Duration (hours):
1.5
Difficulty:
Easy
Not suitable for children under age 6.
Length (miles):
1
Boots Needed:
No
Family Friendly
Barrier Free or Wheelchar accessible?
Yes