Events
If you haven't already submitted your event, click here. Also, stay tuned with all that is going on in the Hudson Valley with the Hudson River Valley Greenway and National Heritage Area newsletter!
Attention:
- All Mandeville House Tours have been CANCELED.
- Olana's Mingled Flower Garden Tour will now be taking place on September 1st rather than September 21st.
- The Piermont Station Museum will be CLOSED September 8th.
- Sail Through Art History on September 15th has been CANCELED.
Mohansic Trailway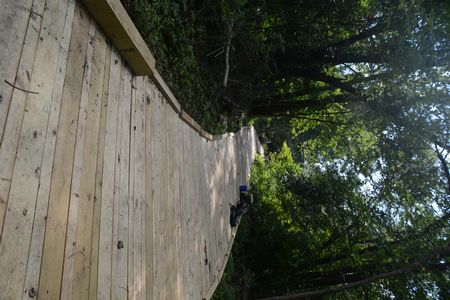 Location
Meet at parking lot at Burger King at Route 118 and Downing Drive
2802 Deer Street
Yorktown Heights, NY 10598
County: Westchester
Region: Lower Hudson
Date(s)
September 22, 2019, 2:00PM
Details
Event Type
Walk/Hike
Description
A rail spur was built to connect Yorktown Heights to a mental institution in what is now FDR State Park. Abandoned in 1917, this route connects Yorktown Heights to the interior of FDR State Park. Since 2016, the Ny-NJ Trail Conference has helped Friends of FDR State Park and the Yorktown Trail Town Committee to provide access along that route traversing in or along wetlands. The connection involved building five bridges and over 800 feet of boardwalks built by volunteers including four Eagle Scout projects.
Sponsoring Organization
Yorktown Trail Town and NY-NJ Trail Conference
Contact Information
wjdhikes@gmail.com
9145551212
https://www.facebook.com/yorktowntrailtown/
Additional Information
Portions of the trail can be muddy or have uneven surfaces. No open toed shoes.
Additional Equipment Required:
Bring a camera
Event Duration (hours):
2.5
Difficulty:
Moderate
7, Can carry infant/toddler in back pack
Length (miles):
3.2
Path:
Returns to start
Boots Needed:
No
Family Friendly
Barrier Free or Wheelchar accessible?
No
Additional Wheelchair Info:
The portion o