Events
We look forward to an exciting 21st annual Hudson River Valley Ramble in 2020!
Lyndhurst Landscape Ramble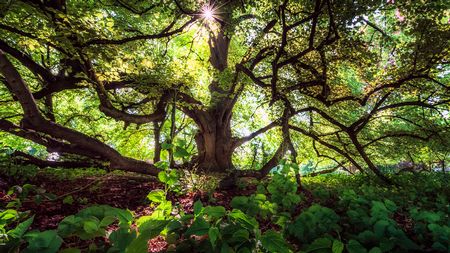 Location
Lyndhurst
635 South Broadway
Tarrytown, NY 10591
County: Westchester
Region: Lower Hudson
Date(s)
September 1, 2019, 10:00AM
September 8, 2019, 10:00AM
September 22, 2019, 10:00AM
September 29, 2019, 10:00AM
Details
Event Type
Walk/Hike
Description
To celebrate the Hudson River Ramble, we will be offering a tour of the historic grounds at Lyndhurst, a Gothic Revival masterpiece overlooking the Hudson River. The site reflects nearly 175 years of life on the Hudson River contained in 67 park-like acres that include 16 structures, such as a Lord & Burnham steel-framed greenhouse complex and the oldest regulation bowling alley in the United States. Lyndhurst's magnificent grounds contains an award-winning rose garden, a fern garden, rock garden, specimen trees, the now-aged lindens for which the property was named, and spectacular views of the Hudson River.
Sponsoring Organization
Lyndhurst
Contact Information
lyndhurst@savingplaces.org
9146314481
https://www.facebook.com/Lyndhurst-Mansion-46651326026/
Registration
Advance registration required.
https://www.showclix.com/event/gardens-grounds-and-bowling-walking-tour-2019
$20 per person
Additional Information
Lyndhurst welcomes all visitors, but please note that this tour requires extensive walking on hilly grounds for about two hours outside and is not recommended for visitors with disabilities or difficulty walking.
Event Duration (hours):
2
Difficulty:
Moderate
Not suitable for children under age 12.
Length (miles):
2
Path:
Returns to start
Boots Needed:
No
Barrier Free or Wheelchar accessible?
No