Events
Stay up to date, by signing up for our newsletter.
Llamaste Yoga and Lavender Loofahs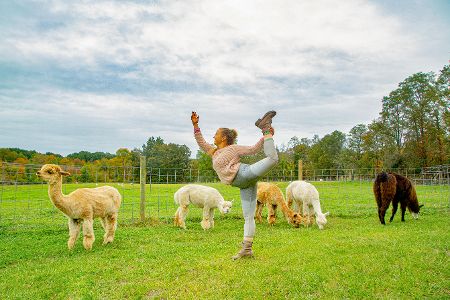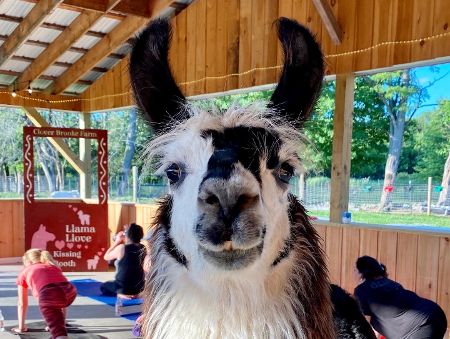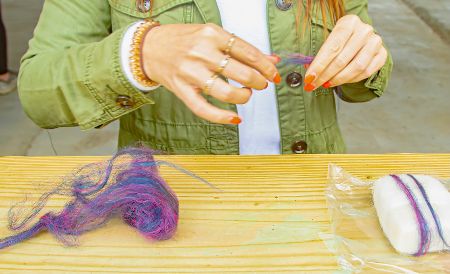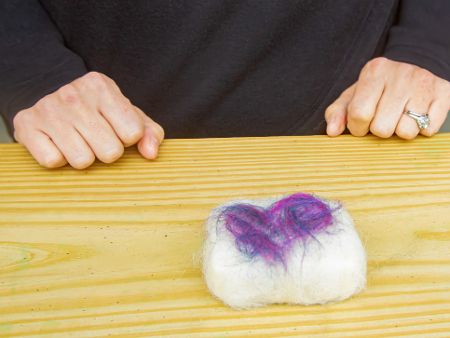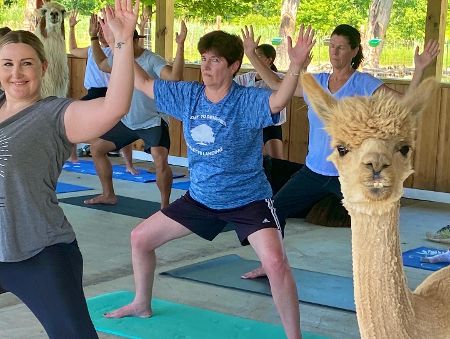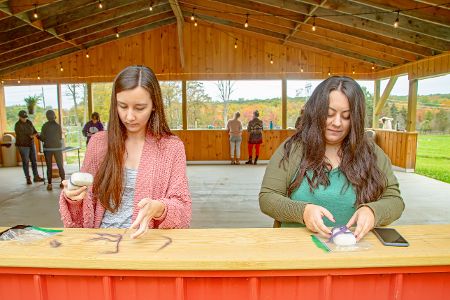 Location
Clover Brooke Farm, Hyde Park, NY
175 Ruskey Lane
Hyde Park, NY 12538
County: Dutchess
Region: Mid Hudson
Date(s)
September 9, 2023, 11:00AM
Details
Event Type
Yoga on the Farm
Description
Llamaste Yoga and Lavender Loofahs at the Farm Join us for a fun session of Outdoor Yoga, alongside Clover Brooke Farm's friendly Llamas and alpacas, with Yoga instructor Virginia Bocchicchio.Followed by a hands on class creating your own Lavender Loofah by Andrea Parent-Tibbetts. Clover Brooke Farm is located in Hyde Park, NY (not in Pawling NY). No worries if you're new to Yoga. We welcome you to experience a session that covers yoga essentials and is geared toward beginners, but all levels are welcome. Blended with this is a 'one of a kind' Lavender Experience, creating your very own loofah to enjoy at home. Virgina Bocchicchio has been practicing Yoga for 20 years and teaching since 2007 in The Hudson Valley and Brooklyn, NY. Her teachings develop balance and stability through energetic opposites, along with careful alignment principles, assist in developing strength, steadiness and ease in any yoga practice. Andrea Parent-Tibbetts is the owner of Clover Brooke Farm, known for their premier Llama/Alpaca Hikes and Small Animal Fiber Farming Experiences through Airbnb. She has been a Fiber Artist for over 20 years, raising fiber animals since 2010. She is often seen teaching classes on the farm (and within the Community) on Handcrafted Goat Milk Soap, Wet and Needle Felting, Hand Spinning and other aspects of Fiber Art.
Organization Hosting the Event
Clover Brooke Farm
Phone Number
845 444 6066
Registration
Advance registration required.
Advance registration is required for the event. Deadline is dependent on availability. https://cloverbrookefarm.com/llamaste-yoga-and-lavender-loofah For more information- email cloverbrookefarm@gmail.com
$45
Additional Information
Additional Equipment Required:
Please bring your own yoga mat.
Event Duration (hours):
2
6 yrs old
Family Friendly
Wheelchair Accessible
Barrier Free or Wheelchar accessible?
Portion
Additional Wheelchair Info:
The stone paths to the Pavilion, where Yoga is instructed, can be difficult to navigate