Events
If you haven't already submitted your event, click here. Also, stay tuned with all that is going on in the Hudson Valley with the Hudson River Valley Greenway and National Heritage Area newsletter!
Attention:
- All Mandeville House Tours have been CANCELED.
- Olana's Mingled Flower Garden Tour will now be taking place on September 1st rather than September 21st.
- The Piermont Station Museum will be CLOSED September 8th.
- Sail Through Art History on September 15th has been CANCELED.
Jay Day! Fall Family Festival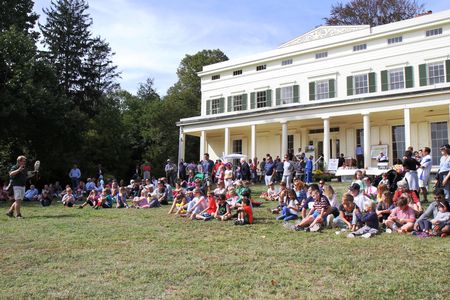 Location
Jay Heritage Center at the Jay Estate
210 Boston Post Road
Rye, NY 10580
County: Westchester
Region: Lower Hudson
Date(s)
September 22, 2019, 11:00AM
Details
Event Type
Fairs and Festivals
Description
The Jay Heritage Center (JHC) will host JAY DAY! celebrating American culture and traditions. Admission includes live music, book signings, hands-on art and planting activities with pony rides, historical house tours, balloon twisting, face painting and geocaching with prizes. Sponsored by Reed's Inc. Purchase items from a choice selection of craft vendors including old fashioned silhouette portraits and vintage maps. Don't miss the tastes of autumn in New York's Hudson Valley thanks to our farmers market! Help us continue the transformation of the historic Jay Estate into a 23 acre educational park full of fun and exciting outdoor and indoor experiences! For more info contact us at (914) 698-9275 or jayheritagecenter@gmail.com
Sponsoring Organization
Jay Heritage Center
Contact Information
jayheritagecenter@gmail.com
(914) 698-9275
https://www.facebook.com/jayheritagecenter/
Registration
Admission is $40 per Family; $15 Individual
Additional Information
Activities:
Food for purchase including treats from Jimmys Softserve. Kite flying, horseshoe toss, archaeology table.
Additional Equipment Required:
No
Event Duration (hours):
4
Suitable for all ages
Family Friendly
Barrier Free or Wheelchar accessible?
Portion
Additional Wheelchair Info:
Pedestrian pathways in front of Mansion and through vendor area are accessible as is Carriage House and bathrooms. Mansion is not yet wheelchair accessible