Events
Stay up to date, by signing up for our newsletter.
In Their Own Words - The Battle for Fort Montgomery!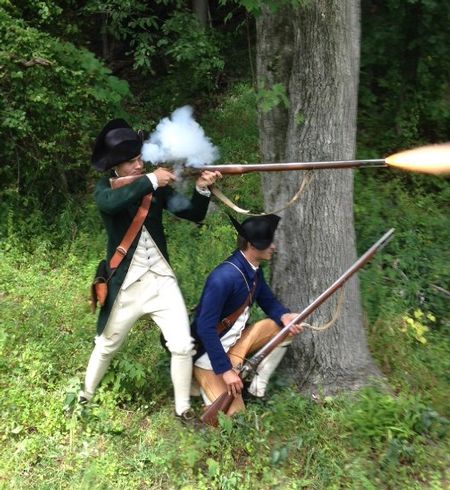 Location
Fort Montgomery State Historic Site
690 Route 9W
Fort Montgomery, NY, NY 10922
County: Orange
Region: Mid Hudson
Date(s)
September 18, 2021, 9:30AM
September 18, 2021, 9:30AM
Details
Event Type
Walk/Hike
Description
Come for a unique, extended tour of one of the Hudson Valley's most dramatic battle sites!  Drawing mainly on 1st hand accounts and archaeological data, this ramble will bring to life the Revolutionary War attack on Fort Montgomery using the words of the soldiers who were there and what they left behind. Program will last approximately 2 hours and include rarely visited spots of the battlefield and conclude with a musket firing demonstration. *Ramblers welcome to bring a bagged lunch.  Registration Required - please email: peter.cutul@parks.ny.gov or call 845-446-2134 to Register.  www.hudsonrivervalleyramble.com
Sponsoring Organization
Fort Montgomery State Historic Site
Contact Information
grant.miller@parks.ny.gov
845-446-2134
Fort Montgomery State Historic Site - https://www.facebook.com/FortMontgomeryStateHistoricSite
Registration
Advance registration required.
9/17/2021 by 5 PM. Call (845) 446-2134 or email: grant.miller@parks.ny.gov
Additional Information
Part of walk will be off trail. Small Hill Climb and rolling terrain.
Event Duration (hours):
2 hrs
Difficulty:
Moderate
Not suitable for children under age 12.
Length (miles):
1
Path:
Returns to start
Boots Needed:
No
Family Friendly
Barrier Free or Wheelchar accessible?
No