Events
If you haven't already submitted your event, click here. Also, stay tuned with all that is going on in the Hudson Valley with the Hudson River Valley Greenway and National Heritage Area newsletter!
Attention:
- All Mandeville House Tours have been CANCELED.
- Olana's Mingled Flower Garden Tour will now be taking place on September 1st rather than September 21st.
- The Piermont Station Museum will be CLOSED September 8th.
- Sail Through Art History on September 15th has been CANCELED.
Ice Age history of Hyde Park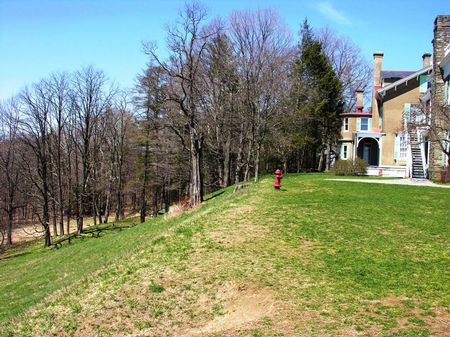 Location
Wallace Center at Hyde Park

, NY
County: Dutchess
Region: Mid Hudson
Date(s)
September 8, 2019, 2:00PM
Details
Event Type
Walk/Hike
Description
All of the Roosevelt Museum property was built upon an ice age delta where Crum Elbow Creek flowed into an ice age lake called Glacial Lake Albany. We will wander the grounds and see the geological record of this lake and the river that flowed across it.
Sponsoring Organization
National Park Service
Contact Information
titusr@hartwick.edu
518 821 9997
http://facebook.com/TheCatskillGeologist
Registration
Advance registration required.
Sept. 7, 2019 titusr@hartwick.edu
Additional Information
Level lawn
Activities:
There are tours of Springwood, the Roosevelt family mansion. There is the Roosevelt Museum
Additional Equipment Required:
none
Event Duration (hours):
2
Difficulty:
Easy
Not suitable for children under age 8.
Length (miles):
1
Path:
Returns to start
Boots Needed:
No
Barrier Free or Wheelchar accessible?
No