Events
We look forward to an exciting 21st annual Hudson River Valley Ramble in 2020!
Hudson River Seining & Aquatic Life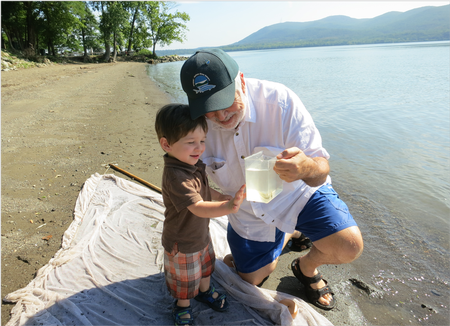 Location
Kowawese Unique Area
90 Plum Point Ln
New Windsor, NY 12553
County: Orange
Region: Mid Hudson
Date(s)
September 21, 2019, 10:00AM
Details
Event Type
Hudson River Estuary Exploration/Environmental Education
Description
In the shadow of Storm King Mountain, we will sample the inshore shallows at Kowawese with a beach seine to see "who" (fish & shellfish) is home today. We may see a Bald Eagle from time-to-time, Osprey, and perhaps the start of the autumn Monarch butterfly migration. Bring swimwear to participate.
Sponsoring Organization
NYSDEC Hudson River Estuary Program
Contact Information
trlake7@aol.com
845-297-8935
Additional Information
Additional Equipment Required:
No
Event Duration (hours):
2
Family Friendly
Barrier Free or Wheelchar accessible?
Portion
Additional Wheelchair Info:
There is a ramp to the beach to within 100 feet of the event.