Events
If you haven't already submitted your event, click here. Also, stay tuned with all that is going on in the Hudson Valley with the Hudson River Valley Greenway and National Heritage Area newsletter!
Attention:
- All Mandeville House Tours have been CANCELED.
- Olana's Mingled Flower Garden Tour will now be taking place on September 1st rather than September 21st.
- The Piermont Station Museum will be CLOSED September 8th.
- Sail Through Art History on September 15th has been CANCELED.
Hudson River Seining & Aquatic Life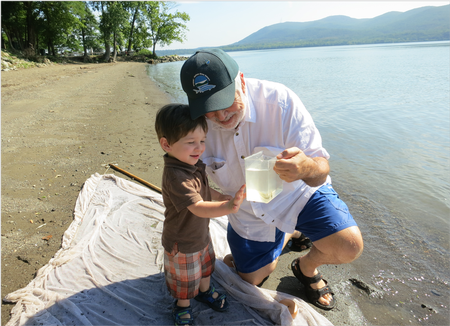 Location
Kowawese Unique Area
90 Plum Point Ln
New Windsor, NY 12553
County: Orange
Region: Mid Hudson
Date(s)
September 21, 2019, 10:00AM
Details
Event Type
Hudson River Estuary Exploration/Environmental Education
Description
In the shadow of Storm King Mountain, we will sample the inshore shallows at Kowawese with a beach seine to see "who" (fish & shellfish) is home today. We may see a Bald Eagle from time-to-time, Osprey, and perhaps the start of the autumn Monarch butterfly migration. Bring swimwear to participate.
Sponsoring Organization
NYSDEC Hudson River Estuary Program
Contact Information
trlake7@aol.com
845-297-8935
Additional Information
Additional Equipment Required:
No
Event Duration (hours):
2
Family Friendly
Barrier Free or Wheelchar accessible?
Portion
Additional Wheelchair Info:
There is a ramp to the beach to within 100 feet of the event.