Events
For the first time ever, the Hudson River Valley Ramble is hosting a Photo Contest during the Ramle in September. The Photo Contest challenges event participants to capture the most spectacular moments, natural landscapes, wildlife, historic landmarks, and more. Participants can win prizes and have their photos showcased in next year's Ramble Guide. Visit the Ramble Photo Contest webpage for more info.
Stay up to date, by signing up for our newsletter.
Historic Tallman Mountain State Park Hike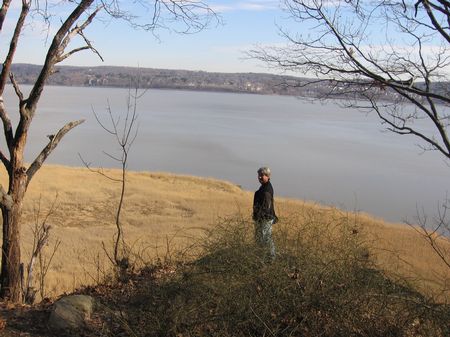 Location
Tallman Mountain State Park
450 Piermont Ave.
Piermont, NY 10968
County: Rockland
Region: Lower Hudson
Date(s)
September 23, 2023, 11:00AM
Details
Event Type
Walk/Hike
Description
We will hike through the historical Tallman Mountain State Park and learn its interesting history as a former oil tank farm. Then it's out the Piermont Pier to follow in the footsteps of the 40,000 US Troops per month who marched to the waiting ships to transport them to the Atlantic Theatre during WWII. Finally, we will learn of the historic transformation of Piermont, NY from a blue collar factory town to its present day status.
Organization Hosting the Event
Appalachian Mountain Club
Phone Number
8453653618
Additional Information
There are limited facilities on the hike. There is one steep descent on the way but it can be avoided if necessary. There are also some rough paths and short elevation gains.
Additional Equipment Required:
Lunch, water, snack and good walking boots/shoes or sneakers.
Event Duration (hours):
5
Difficulty:
Moderate
Not suitable for children under age 7.
Length (miles):
7
Boots Needed:
No
Family Friendly
Wheelchair Accessible
Barrier Free or Wheelchar accessible?
Portion
Additional Wheelchair Info:
The Pier is wheelchair acccessible but the hiking trails in the park are not. Please contact the leader for more information.