Events
We look forward to an exciting 21st annual Hudson River Valley Ramble in 2020!
Historic Downtown Albany Food Tour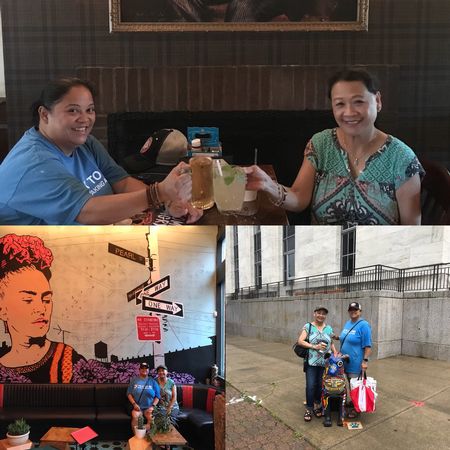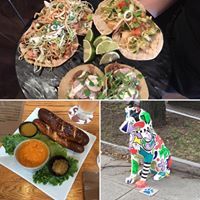 Location
25 Quackenbush Square, Albany, NY 12207
25 Quackenbush Square
Albany, NY 12207
County: Albany
Region: Upper Hudson
Date(s)
September 6, 2019, 12:45PM, Rain or Shine
September 13, 2019, 12:45PM, Rain or Sine
September 20, 2019, 12:45PM, Rain or Shine
Details
Event Type
Walking food tour in Historic Downtown Albany
Description
Taste Albany's rapidly evolving culinary scene by exploring the food print of this historic city on the west bank of the Hudson River! Put on your walking shoes for an entertaining and delicious way to experience Albany. New York's Capital City for 320+ years, is undergoing a culinary and craft brewing boom. You'll sip and sample from restaurants that are spicing up Albany's food scene. Discover stunning architecture and cultural tidbits that will help you develop a fresh perspective on New York's capital city. Each Friday, we sprinkle in history, architecture and culture to kick off your weekend in the Capital District. Bring your appetite and your friends and family, to celebrate this great legacy city and let your culinary adventure begin! 6 sips and tastes for a complete meal. Discover New York's historic connection with craft brewing and how it has returned to flourish. Get an insider's introduction to one of the oldest churches in New York and discover where some of the famous congregants sat.
Sponsoring Organization
Historic Downtown Albany Food Tour by Taste of Troy Food Tours
Contact Information
info@tasteoftroyfoodtours.com
5184952277
https://www.facebook.com/tasteoftroyfoodtoursllc/
Registration
Advance registration required.
Registration must be by Thursday at noon the day preceding the tour (9/5, 9/12 or 9/19) Book online - www.tasteoftroyfoodtours.com or call 518 303-5034
$65 plus tax and booking fee, includes a complete meal by end of tour $45 for children 3-12
Additional Information
Additional Equipment Required:
Be prepared for rain or shine
Event Duration (hours):
3.25
Not suitable for children under age 8.
Barrier Free or Wheelchar accessible?
Portion
Additional Wheelchair Info:
one of the stops rest room is on the 2nd floor without an elevator