Events
Stay up to date, by signing up for our newsletter.
Hiking Through History Along Troy's Wynantskill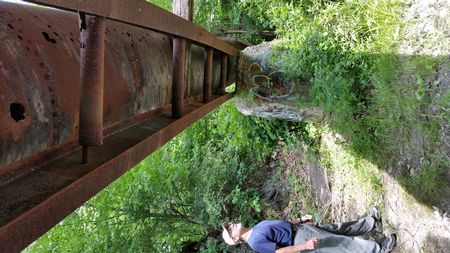 Location
Burden Pond Environmental Park: Wynantskill Trail
Corner Route 4 / Mill Street and Campbell Avenue
Troy, NY 12180
County: Rensselaer
Region: Upper Hudson
Date(s)
September 25, 2021, 1:00PM, Preceded by 12:15 Burden Museum talk on industrial history of the Wynantskill
Details
Event Type
Walk/Hike
Description
Come learn about the local history and the changing landscape of south Troy shaped by the Wynants Kill from Colonial time mills to the Industrial Era Burden Iron Works. Hike through an urban nature preserve with a deep gorge, a water fall, and remnants of dams and infrastructure that upplied water power. We will stand in an area that had once been a mill pond. We will finish at a historic church and vantage point to see where the Burden Iron Works once stood and imagine what it all looked like in the past.
Sponsoring Organization
Transport Troy
Contact Information
CollarCityRamble@gmail.com
518-274-3050
https://www.facebook.com/CollarCityRamble/
Additional Information
Some short hill climbs and dirt paths.
Activities:
Start at the former Burden Iron Works offices at 12:15 to hear from local historians and examine pictures and maps of the changing landscape, setting the stage for the hike. The Burden Museum is located at 1 E Industrial Pkwy, Troy 12180. Reconvene a short drive upstream at the parking area of the Burden Pond Environmental Park for the hike. The tour is offered as part of the Collar City Ramble.
Event Duration (hours):
2
Difficulty:
Moderate
Length (miles):
2.5
Path:
Returns to start
Boots Needed:
No
Barrier Free or Wheelchar accessible?
No