Events
If you haven't already submitted your event, click here. Also, stay tuned with all that is going on in the Hudson Valley with the Hudson River Valley Greenway and National Heritage Area newsletter!
Attention:
- All Mandeville House Tours have been CANCELED.
- Olana's Mingled Flower Garden Tour will now be taking place on September 1st rather than September 21st.
- The Piermont Station Museum will be CLOSED September 8th.
- Sail Through Art History on September 15th has been CANCELED.
Highlands Bluegrass Festival at Harmony Hall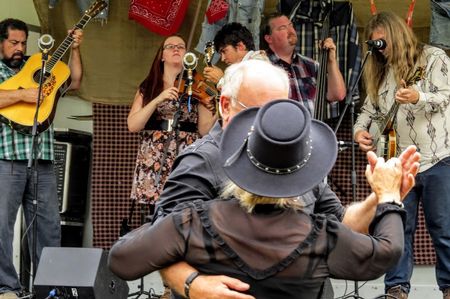 Location
Harmony Hall ~ Jacob Sloat House
15 Liberty Rock Road
Sloatsburg, NY 10974
County: Rockland
Region: Lower Hudson
Date(s)
September 8, 2019, 1:00PM
Details
Event Type
Fairs and Festivals
Description
Wonderful musicality will once again sound from our outdoor stage for the 10th Annual Highlands Bluegrass Festival! Blue Plate Special and Moonshine Falls will be two of the talented bands and musicians entertaining us at the 2019 festival. Set in the beautiful Ramapo River Valley on the Great Lawn of Jacob Sloat's 1848 mansion, Harmony Hall. This National Register of Historic Places Site in Sloatsburg, New York is close to Harriman and Sterling Forest State Parks in the surrounding ancient and scenic Ramapo Mountains.
Sponsoring Organization
Friends of Harmony Hall ~ Jacob Sloat House & the Town of Ramapo
Contact Information
geoffwelch@gmail.com
(845)712-5220
www.facebook.com/Friends-of-Harmony-Hall-Jacob-Sloat-House
Registration
Suggested Donation of $10
Additional Information
Activities:
The festival also features quality local crafts, delicious local foods and drinks, children's amusements, historic displays, Highlands Region environmental displays and information. Dining is also available nearby at Characters, Sushiville, Seven lakes Station, Rhodes Tavern and the exciting new Valley Rock Inn! All in newly revitalized Sloatsburg, NY.
Additional Equipment Required:
Bring a lawn chair or blanket.
Event Duration (hours):
5
This event is suitable for children of any age.
Family Friendly
Wheelchair Accessible
Walking Distance to Amtrak or Metro North Station
Barrier Free or Wheelchar accessible?
Yes