Events
We look forward to an exciting 21st annual Hudson River Valley Ramble in 2020!
Heart of the Hudson Valley Farm Tour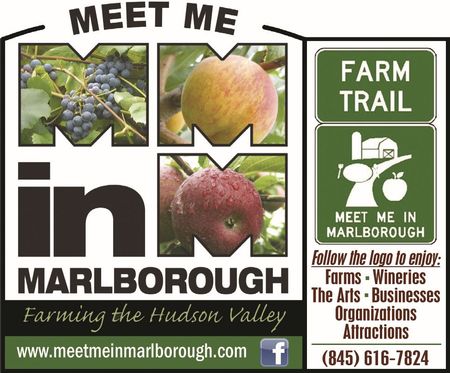 Location
Marlboro, NY 12542
1801-1805 Rt. 9W
Milton,NY, NY 12547
County: Ulster
Region: Mid Hudson
Date(s)
Rain Date: September 7, 2019, 10:00AM
September 14, 2019, 10:00AM
September 21, 2019, 10:00AM
September 28, 2019, 10:00AM
Details
Event Type
Self guided tour
Description
Come "Meet Me in Marlborough" (MMiM) to taste, sip, discover and experience the bounty along the "Marlborough Farm Trail" that has been voted #1 in the Hudson Valley. Follow the Meet Me in Marlborough Farm Trail signs located along Route 9W and the country roadsides to enjoy a fun filled day at the pick your owns, farmer's markets, wineries, distilleries, historical sites, spas, eclectic shops, restaurants, cafes, deli's and find entertainment, festivals, special events. Extend your visit with overnight accommodations at a relaxing B&B. View the incredible working landscapes that thrive on the banks of the Hudson River, throughout our valley and along the majestic mountainsides. Visit the MMiM website to download a brochure & map and/or use the online trip route to help will guide you along the way.
Sponsoring Organization
Heart of the Hudson Valley Farmers Market
Contact Information
meetmeinmarlborough@earthlink.net
8456167824
https://www.facebook.com/meetmeinmarlborough/
Additional Information
Event Duration (hours):
6
Family Friendly
Barrier Free or Wheelchar accessible?
Yes