Events
Stay up to date, by signing up for our newsletter.
Guided Tour of Hurley New York's National Historic Landmark Main Street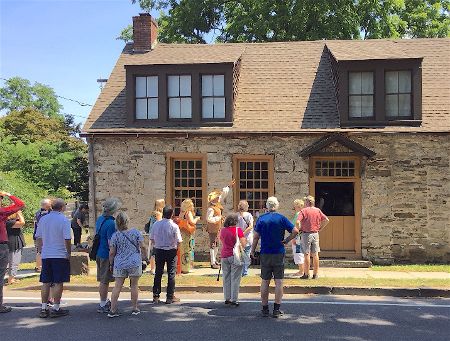 Location
Hurley Heritage Society
52 Main Street
Hurley, NY 12443
County: Ulster
Region: Mid Hudson
Date(s)
September 25, 2022, 1:00PM
Details
Event Type
Historic Site Tour/History
Description
The Hurley Heritage Society is hosting a guided walking tour of Old Hurley's historic Main Street and the Old Burying Ground as part of the HV Ramble. Old Hurley's Main Street is a National Historic Landmark due to its unusual concentration of well-preserved stone houses which have served as residences for more than 300 years. The guided tour will leave from the Hurley Heritage Museum located at 52 Main Street, and will visit many of the old stone houses in close walking distance as well as the Old Burying Ground (the tour is all outside). The guided tour will last approximately one hour. The museum and its exhibits will also be open on Sunday Sept. 25th and free to the public for visitation from 1-4pm. For information on the presentation, including the Zoom link for the presentation, visit https://www.hurleyheritagesociety.org/posts/september-25th-guided-walking-tour/.
Sponsoring Organization
Hurley Heritage Society
Contact Information
info@hurleyheritagesociety.org
917-687-5373
Registration
The cost of the tour is $5.00 per adult; children under 12 are free.
Additional Information
Family Friendly
Barrier Free or Wheelchar accessible?
N/A