Events
Stay up to date, by signing up for our newsletter.
Guided Hike to Mount Tremper Fire Tower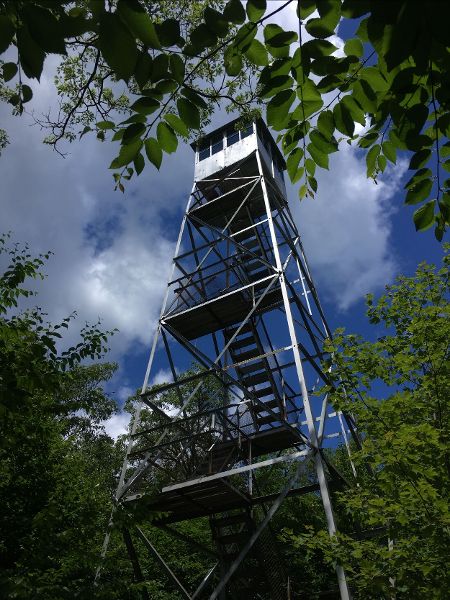 Location
Tremper Mountain Trailhead Parking, Phoenicia, NY 12464
PO Box 231
Mt. Tremper, NY 12457
County: Ulster
Region: Mid Hudson
Date(s)
September 18, 2022, 8:30AM
Rain Date: September 27, 2022, 8:30AM
Details
Event Type
Walk/Hike
Description
Join Catskill Center staff for a fun, challenging hike of about 6 miles roundtrip up to Mount Tremper Fire Tower in September! Enjoy some great views while completing one of the 6 fire towers in the 2022 Catskill Fire Tower Challenge! The hike will be steep and rocky at times, with an ascent of close to 2000 feet from the trailhead parking area. Beautiful 360 views of the Catskills will greet us from the top cab of the fire tower with some early fall foliage changes.
Sponsoring Organization
Catskill Center
Contact Information
obernard@catskillcenter.org
845-688-3369
https://www.facebook.com/CatskillsVisitorCenter
Registration
Advance registration required.
Please register by Friday, September 16th by emailing obernard@catskillcenter.org or by calling the Catskills Visitor Center at: 845-688-3369.
Additional Information
Very rocky terrain at times, and typically some wet and muddy sections. A steady and at times steep ascent to the summit with about 1967' of elevation gain. An out and back hike with a steady descent.
Activities:
Learn a little about the history of the fire towers in the Catskills, and the volunteer program and DEC partnership that helps to maintain them. Ask Visitor Center staff questions about the Catskills, and get recommendations of other places or hikes to visit.
Additional Equipment Required:
Sturdy hiking shoes with tread are required. Layers to change into for warmth and a waterproof layer will be very helpful. Trekking poles are helpful for the rocks but not required.
Event Duration (hours):
6
Lunch Break:
Yes
Bring your own lunch.
Difficulty:
Difficult
Not suitable for children under age 10.
Length (miles):
6
Path:
Returns to start
Boots Needed:
No
Barrier Free or Wheelchar accessible?
No