Events
If you haven't already submitted your event, click here. Also, stay tuned with all that is going on in the Hudson Valley with the Hudson River Valley Greenway and National Heritage Area newsletter!
Attention:
- All Mandeville House Tours have been CANCELED.
- Olana's Mingled Flower Garden Tour will now be taking place on September 1st rather than September 21st.
- The Piermont Station Museum will be CLOSED September 8th.
- Sail Through Art History on September 15th has been CANCELED.
Flashlights & Full Moon: A Night Time Nature Walk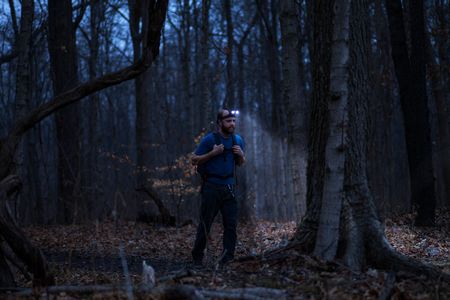 Location
Winnakee Nature Preserve
Terwilliger Road Entrance (41.775270, -73.925879).
Hyde Park, NY 12572
County: Dutchess
Region: Mid Hudson
Date(s)
September 13, 2019, 6:30PM, Rain or Shine, Bring Headlamp or Flashlight, sturdy shoes, layers.
Details
Event Type
Walk/Hike
Description
What better way to explore the Winnakee Nature Preserve than on Friday, the 13th under a full moon! Night hikes are an adventure: the darkness hides familiar landmarks, depth perception becomes a guessing game, and a whole new set of animals comes out to play. Flashlights or headlamps are recommended. Register for this FREE event at winnakee.org
Sponsoring Organization
Winnakee Land Trust with the generous support of Robert J. Ranieri Jr., Senior Vice President, Rose & Kiernan, Inc.
Contact Information
contact@winnakee.org
8458764213 x4
https://www.facebook.com/winnakeeland/
Registration
Advance registration required.
Please register by Friday, September 13 by 2pm.
Additional Information
This easy to moderate hike takes you on dirt-surfaced wooded trails with rolling hills for a 1.3 mile hike round trip. You'll enjoy babbling brooks and a chorus of forest animals as you meander through upland hardwood forests and hemlock groves.
Additional Equipment Required:
Please wear sturdy hiking boots or above ankle walking shoes. Bring a flashlight or headlamp and bring layers as it could get chilly.
Event Duration (hours):
1
Difficulty:
Moderate
Length (miles):
1.3
Path:
Returns to start
Boots Needed:
Yes
Family Friendly
Barrier Free or Wheelchar accessible?
Portion
Additional Wheelchair Info:
It may be difficult for a wheelchair to access the entire trail because of tree roots and hills.