Events
We look forward to an exciting 21st annual Hudson River Valley Ramble in 2020!
Fall Flower Walk at Art Omi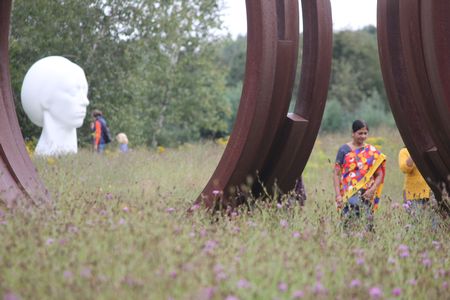 Location
Art Omi
1405 County Route 22
Ghent, NY 12075-3809
County: Columbia
Region: Upper Hudson
Date(s)
September 7, 2019, 10:00AM
Details
Event Type
Walk/Hike
Description
Join ecologists Claudia and Conrad Vispo from the Hawthorne Valley Farmscape Ecology Program on a leisurely walk through Art Omi Sculpture & Architecture Park. You will get to see a variety of early fall wildflowers and their insect visitors, and learn their names and lore.
Sponsoring Organization
Art Omi
Contact Information
media@artomi.org
5183924747
https://www.facebook.com/artomi.org/
Registration
Advance registration required.
The walk is free and suitable for people of all ages (including children), but attendance is limited, so please register early with Claudia@hawthornevalleyfarm.org or 518-672-7994 to reserve your space.
Additional Information
A leisurely walk through Art Omi Sculpture & Architecture Park. The terrain includes mowed and forest paths, gentle slopes, and possibly patches of mud. No rocky surfaces or climbing required. Sturdy, comfortable footwear is recommended.
Additional Equipment Required:
No.
Event Duration (hours):
2
Difficulty:
Easy
Length (miles):
1.5
Path:
Returns to start
Boots Needed:
No
Family Friendly
Barrier Free or Wheelchar accessible?
No