Events
If you haven't already submitted your event, click here. Also, stay tuned with all that is going on in the Hudson Valley with the Hudson River Valley Greenway and National Heritage Area newsletter!
Attention:
- All Mandeville House Tours have been CANCELED.
- Olana's Mingled Flower Garden Tour will now be taking place on September 1st rather than September 21st.
- The Piermont Station Museum will be CLOSED September 8th.
- Sail Through Art History on September 15th has been CANCELED.
Dearborn's Light Infantry, 1777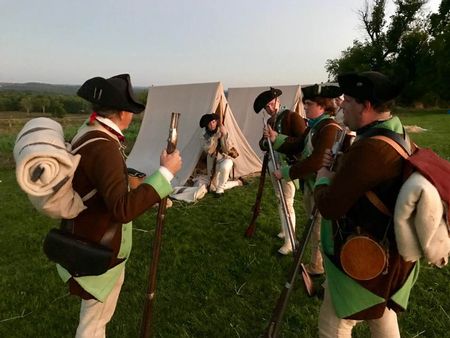 Location
Saratoga National Historical Park (Saratoga Battlefield)
648 Rte 32
STILLWATER, NY 12170
County: Saratoga
Region: Upper Hudson
Date(s)
September 28, 2019, 10:00AM
September 29, 2019, 10:00AM
Details
Event Type
Historic Site Tour
Description
A living history event showcasing the soldiers who served in the American Continental Army's elite Corps of Light Infantry commanded by Major Henry Dearborn during the 1777 Battles of Saratoga.
Sponsoring Organization
National Park Service
Contact Information
SARA_info@nps.gov
(518) 670-2985
https://www.facebook.com/saratoganhp/
Additional Information
Event Duration (hours):
11
Family Friendly
Wheelchair Accessible
Barrier Free or Wheelchar accessible?
Yes