Events
We look forward to an exciting 21st annual Hudson River Valley Ramble in 2020!
Brilliant and Bristly Buckmoths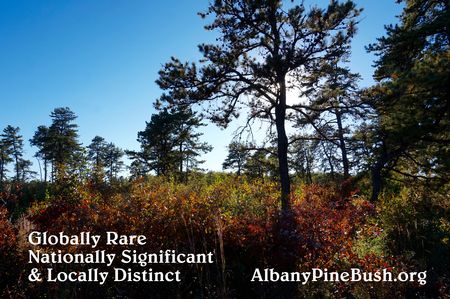 Location
Albany Pine Bush Preserve Discovery Center
195 New Karner Road
Albany, NY 12205
County: Albany
Region: Upper Hudson
Date(s)
September 29, 2019, 1:00PM
Details
Event Type
Walk/Hike
Description
Join us for a 0.9-mile hike to discover the amazing world of buckmoths. The inland barrens buckmoth is a large beautiful moth with bold black and white wings that flies for only a brief window of time during daylight in the early fall. A species of special concern in New York State, our local buckmoths depend on scrub oaks that thrive in this sandy, fire-dependent ecosystem.
Sponsoring Organization
Albany Pine Bush Preserve Commission
Contact Information
info@albanypinebush.org
(518) 456-0655
https://www.facebook.com/AlbanyPineBush
Registration
Advance registration required.
Reservations required for all attendees (regardless of age). Children under 18 must be accompanied by an adult. Make reservations by calling 518-456-0655 or visit www.AlbanyPineBush.org/events.
Additional Information
The trail passes over rolling sand dunes with occasional tree roots.
Difficulty:
Moderate
Not suitable for children under age 10.
Length (miles):
0.9
Path:
Returns to start
Boots Needed:
No
Family Friendly
Barrier Free or Wheelchar accessible?
No