Events
We look forward to an exciting 21st annual Hudson River Valley Ramble in 2020!
Biking Around Troy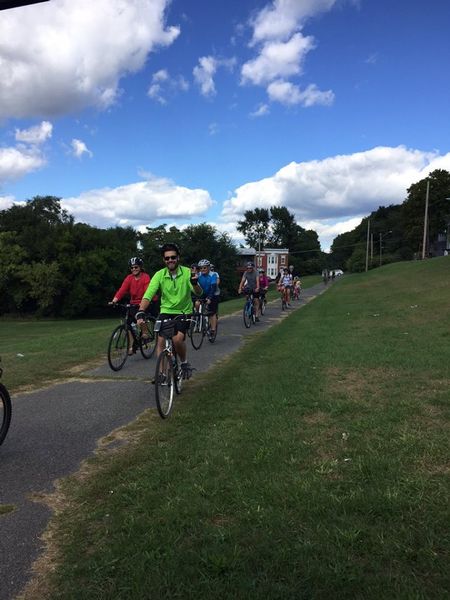 Location
Collar City Ramble Table at the Troy Waterfront Farmer's Market
Second Street at Broadway
Troy, NY 12180
County: Rensselaer
Region: Upper Hudson
Date(s)
September 28, 2019, 9:00AM
Details
Event Type
Bike Tour
Description
Take a guided bike ride through historic downtown Troy and other neighborhoods while exploring bike lanes and paths. The ride pace will be 10 to 12 mph.
Sponsoring Organization
Transport Troy
Contact Information
CollarCityRamble@gmail.com
518-274-3050
https://www.facebook.com/CollarCityRamble/
Additional Information
Expect some hills.
Activities:
The tour is offered as part of the Collar City Ramble.
Additional Equipment Required:
Participants can either bring their own bike or rent a bike through the bike share program.
Event Duration (hours):
1.5
Difficulty:
Moderate
Length (miles):
12
Path:
One-way
Family Friendly
Barrier Free or Wheelchar accessible?
No