Events
If you haven't already submitted your event, click here. Also, stay tuned with all that is going on in the Hudson Valley with the Hudson River Valley Greenway and National Heritage Area newsletter!
Attention:
- All Mandeville House Tours have been CANCELED.
- Olana's Mingled Flower Garden Tour will now be taking place on September 1st rather than September 21st.
- The Piermont Station Museum will be CLOSED September 8th.
- Sail Through Art History on September 15th has been CANCELED.
Albany Architecture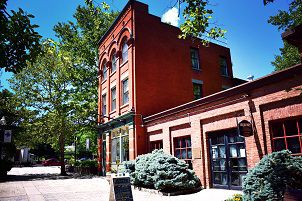 Location
Discover Albany Visitors Center
25 Quackenbush Square
Albany, NY 12207
County: Albany
Region: Upper Hudson
Date(s)
September 14, 2019, 11:00AM
Details
Event Type
Walk/Hike
Description
The Architecture in Downtown Albany is like none other in the United States. This tour will reveal the rich history of the city through the creative works of the architects who built her. Learn what the Olde English Pub has to say about early Dutch America, uncover the hidden faces at the SUNY Administration Building and the drama surrounding the construction of the State Capitol.
Sponsoring Organization
Discover Albany Visitors Center
Contact Information
accvb@albany.org
5184340405
https://www.facebook.com/albanycvb
Registration
$3
Additional Information
Urban sidewalks
Event Duration (hours):
2
Difficulty:
Easy
Not suitable for children under age 8.
Length (miles):
1.5
Path:
Returns to start
Boots Needed:
No
Family Friendly
Wheelchair Accessible
Barrier Free or Wheelchar accessible?
Yes