Events
Events for the 2022 Ramble will be listed sometime after April. Stay up to date, by signing up for our newsletter.
A Deep Dive in the Hive: Beekeeping 101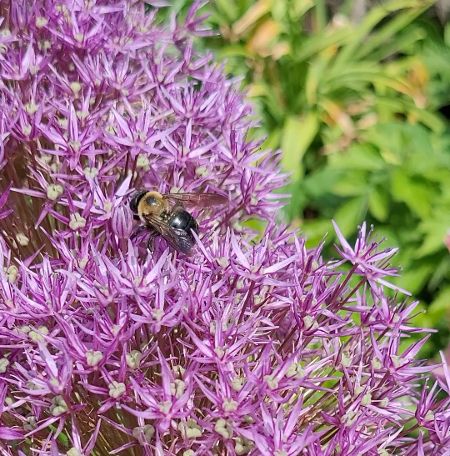 Location
Olana State Historic Site
5720 State Route 9G
Hudson, NY 12354
County: Columbia
Region: Upper Hudson
Date(s)
September 10, 2022, 10:00AM
Details
Event Type
Hudson River Estuary Exploration/Environmental Education
Description
Join Olana's resident beekeeper and pollinator-advocate Chris Layman for this deeper look inside keeping bees and maintaining a healthy hive. During this workshop, participants will take a closer look at Olana's hives to learn about the ins and outs of caring for their own bees at home. Discover what's happening in the hive throughout the year, what is needed to keep bees healthily and sustainably, and how you can contribute to pollinator health in other ways. During the program, participants will get close to an active observation hive and should bring their own suit or bee veil if possible; limited bee veils will be made available during the program.
Sponsoring Organization
Olana State Historic Site
Contact Information
education@olana.org
5187516938
Registration
Advance registration required.
register online at https://tickets.olana.org/info.aspx?ActivityID=4064 or contact education@olana.org
$50 a person/ $25 for members
Additional Information
Not suitable for children under age 12.
Family Friendly
Barrier Free or Wheelchar accessible?
No