Events
We look forward to an exciting 21st annual Hudson River Valley Ramble in 2020!
Croton Dam Hike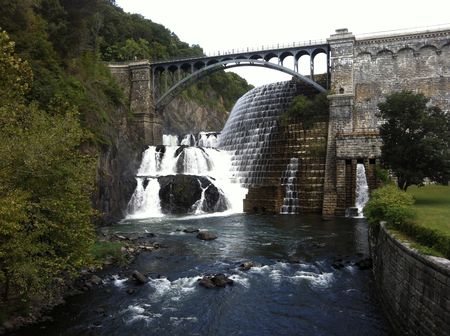 Location
Croton Gorge Park
35 Yorktown Road
Cortlandt, NY 10520
County: Westchester
Region: Lower Hudson
Date(s)
September 29, 2019, 2:00PM
Details
Event Type
Walk/Hike
Description
Meet near the restrooms at the parking lot at Croton Gorge Park. We will hike north along the Old Croton Aqueduct trail to the top of the beautiful Croton Dam, overlooking the Croton Reservoir with its water views and dramatic spillway. The leader will discuss the history and construction of the Old Croton Aqueduct and features of the Croton Dam, the trailhead of the Aqueduct trail. The Aqueduct was completed in 1842 to supply water to a thirsty New York City.
Sponsoring Organization
Friends of the Old Croton Aqueduct
Contact Information
saraakelsey@gmail.com
646-303-1448
Registration
$10 parking fee per car - www.parks.westchestergov.com. No fee for hike.
Additional Information
Dirt path, slight incline.
Activities:
Bring water. Picnic area in Croton Gorge Park.
Event Duration (hours):
2.5
Difficulty:
Moderate
Not suitable for children under age 0.
Length (miles):
4
Path:
Returns to start
Boots Needed:
No
Family Friendly
Barrier Free or Wheelchar accessible?
No