Events
We make every effort to ensure accuracy of event listings. However, due to weather and other factors, information may change between the time of publication and the time of each event. We strongly encourage all participants to verify dates and times with the listed trip leader for each event.
Hurds Family Farm Cornmaze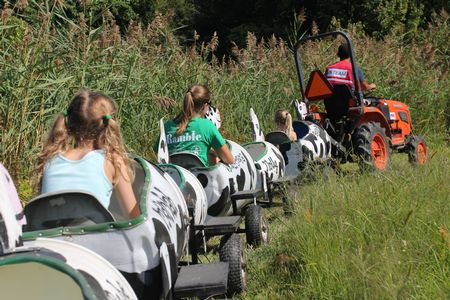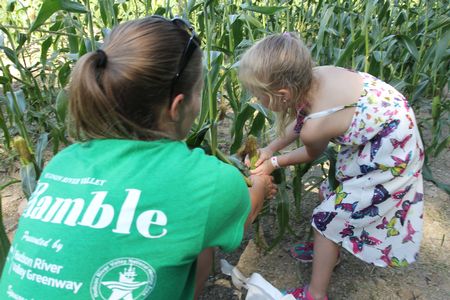 Location
Hurds Family Farm: Meet at Historic Dutch Barn
2187 State Route 32
Modena, NY 12548
County: Ulster
Region: Mid Hudson
Date(s)
September 3, 2016, 9:00AM, 9A-5P
September 4, 2016, 9:00AM, 9A-5P
September 10, 2016, 9:00AM, 9A-5P
September 11, 2016, 9:00AM, 9A-5P
September 17, 2016, 9:00AM, 9A-5P
September 18, 2016, 9:00AM, 9A-5P
September 24, 2016, 9:00AM, 9A-5P
September 25, 2016, 9:00AM, 9A-5P
Details
Event Type
Walk/Hike
Description
Join us at a New York State Century Farm for an excitng family friendly 2 acre cornfield maze hike. Enjoy fresh air and exercise as you wander the pathways of this 2016 Farm Scene Investigation Mystery Adventure. NEW this season is a Farm Animal Tracks Mystery Game geared for the small maze trekkers, 2-8 yr. olds. Shhh....big kids will love it too! Come, make a day of it, discover the 20 plus fun & educational outdoor activities created for families on this Pride of New York Ulster County farm. Activities include a humongous jumping pillow, gem mining, farm pets, mini maze with an outdoor storybook, Jack and the Cornstalk, popular cow train, Kids Corral, and so much more!
Sponsoring Organization
Hurds Family Farm
Contact Information
information@hurdsfamilyfarm.com
845-883-7825
www.facebook.comhurdsfamilyfarm
Registration
Email Information@hurdsfamilyfarm.com or call 845.883.7825 for details.
Additional Information
Clear pathways wide enough for wheelchairs and people walking side by side through 10 ft. high cornfield! However you must wander through varied terrain and along boardwalks to get to location.
Event Duration (hours):
one half hour
Difficulty:
Easy
Length (miles):
one mile
Path:
Returns to start
Boots Needed:
No
Family Friendly
Wheelchair Accessible
Barrier Free or Wheelchar accessible?
No